Photo-Essay 2:
Orlando to Baltimore and back in a Beechcraft 58 Baron
---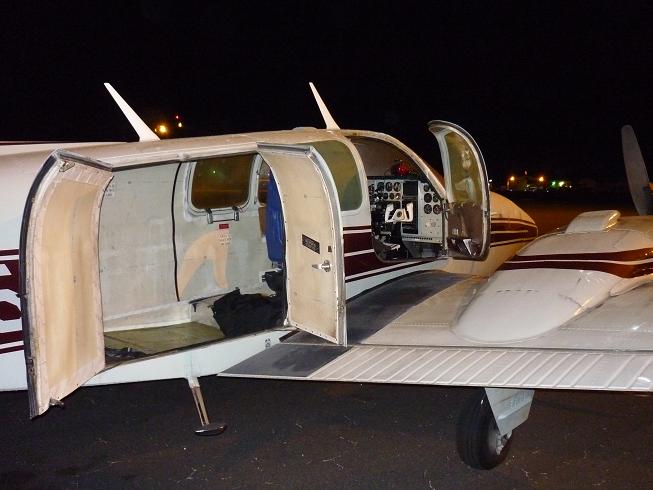 2:30 A.M.: preflighted and ready for departure.


Loading the airplane.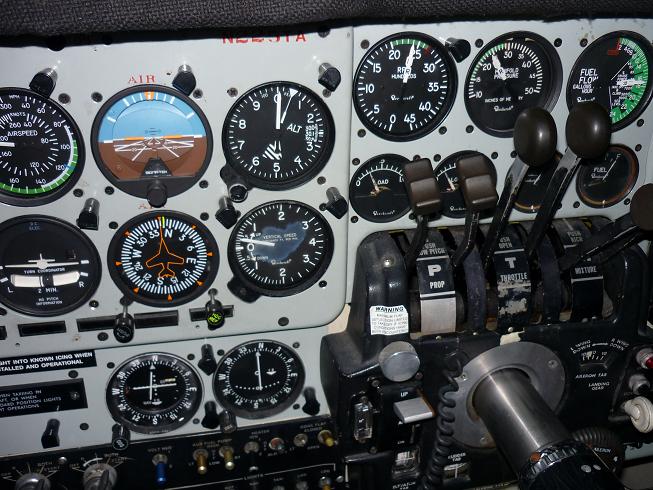 Cruising northbound under a clear night sky. I had the Big Dipper at my 11 o'clock high and Polaris dead ahead at the top of my windscreen.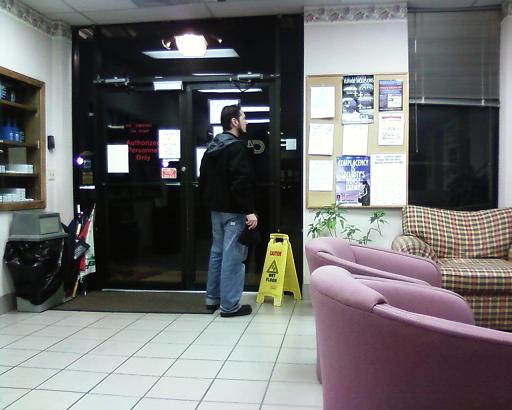 Alone in the FBO lobby in Columbia, South Carolina, waiting for the one line service guy on duty to fuel my plane.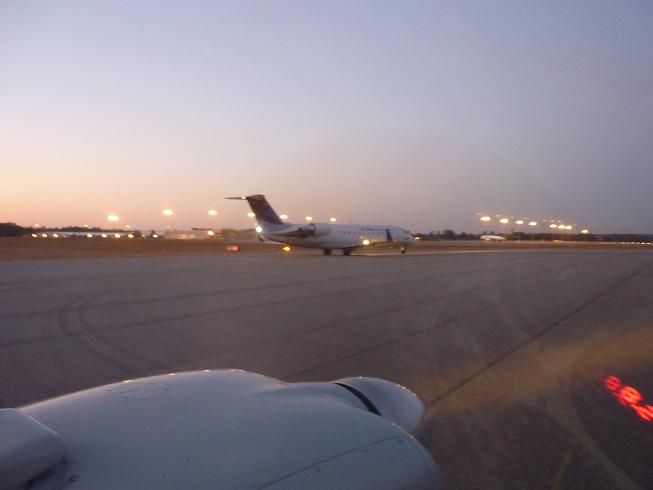 Number two for takeoff behind a regional jet.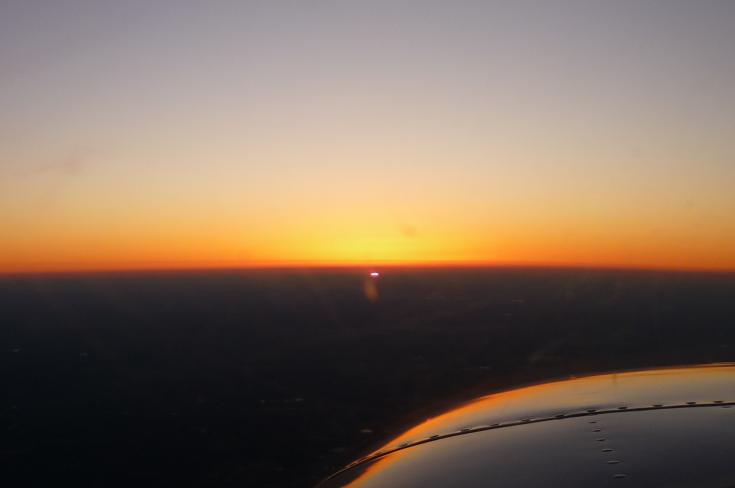 Flying eastboud directly into the dawn at the exact moment of sunrise. (Have I mentioned that I love to fly?)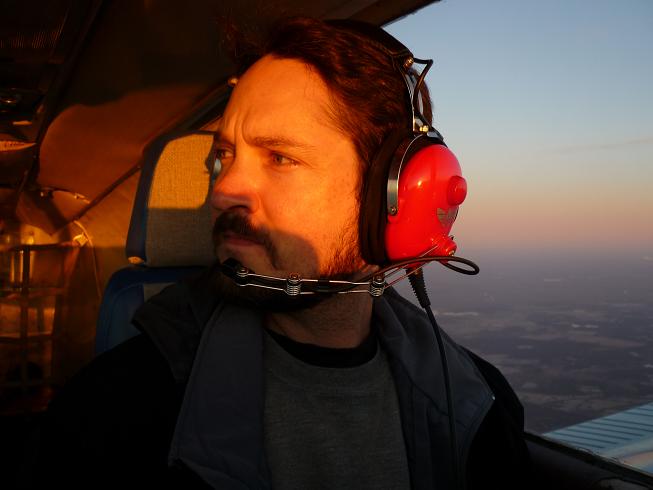 Squinting into the early-morning sunlight.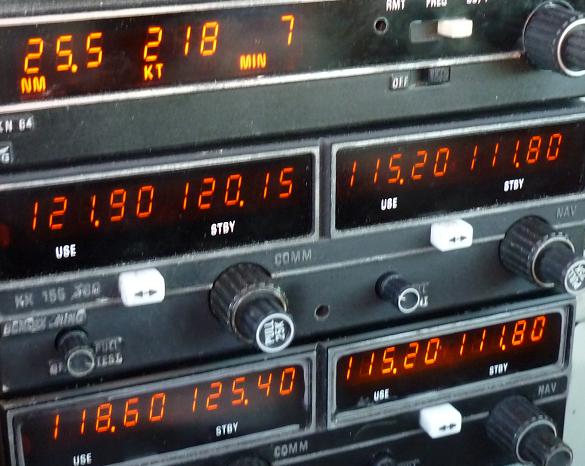 Headed towards Florence and scooting right along with favorable winds aloft.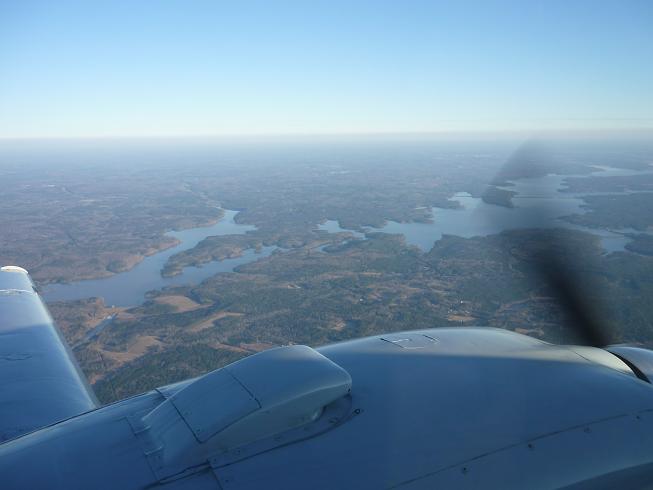 Some pretty scenery southwest of Raleigh/Durham.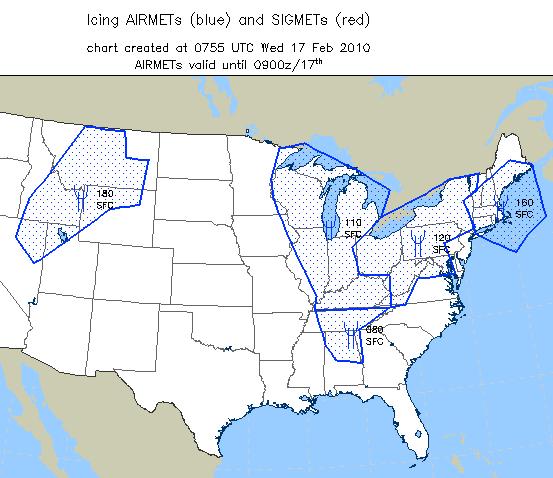 Although I would be flying into a geographic area affected by an AIRMET for possible icing from the surface up to 12,000 feet -- and the temperature on the ground in Baltimore at the time I left Orlando was minus 5 degrees Celsius -- the radar only showed isolated light flurries and the TAF called for a 5,000-foot broken ceiling at my ETA. Besides, I happened to be in a TKS-equipped Baron FAA-approved for flight into known icing conditions and I had a full TKS fluid reservoir.


River bays and slow-moving tributaries were frozen over.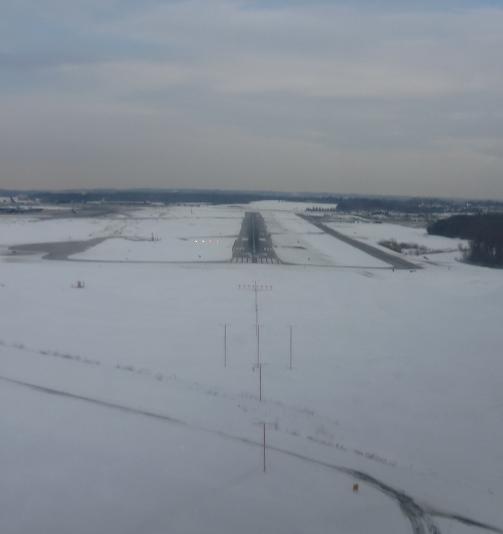 Final approach to runway 33R at BWI. Due to the snow on the ground, all instrument approaches were temporarily limited to localizer-only minimums.


Half-buried taxiway signs.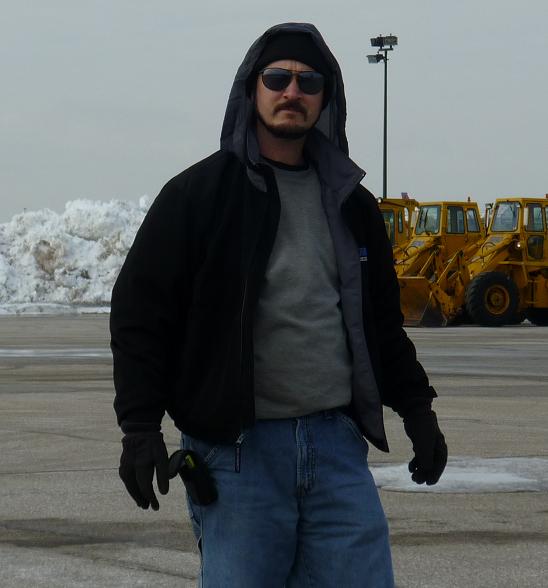 Standing out on the cold ramp after downloading the cargo to a ground courier.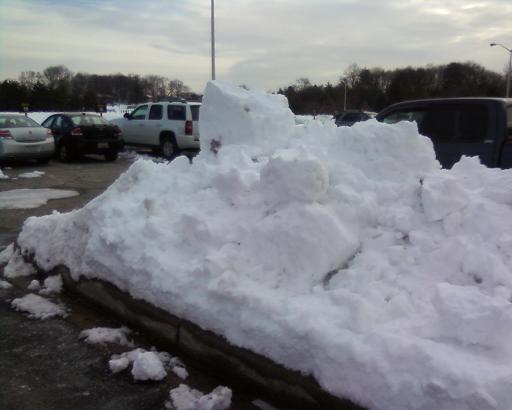 With the 10.8-inch two-day snowfall total measured at Ronald Reagan National Airport the previous Wednesday, the region's seasonal snowfall total stood at 55.9 inches -- breaking the previous all-time seasonal snowfall record for Washington D.C.: 54.4 inches, set during the winter of 1898-1899. (Official snowfall records for Washington D.C. date back 126 years to 1884.)


More wintry landscapes roll by below as I proceed southbound on my way home.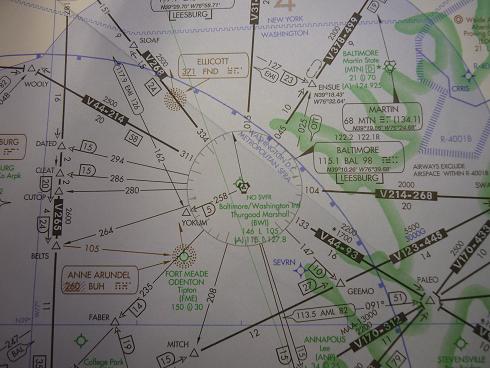 The airspace complex around Washington is some of the most closely monitored, heavily restricted and tightly controlled in America. If possible, it's vastly preferable to go IFR.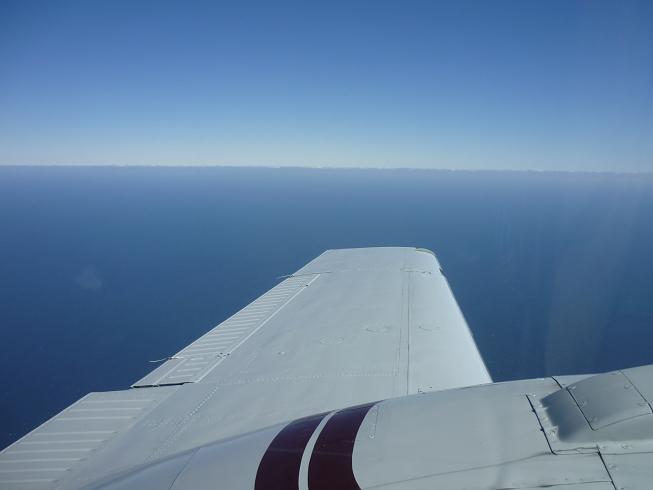 Way out over the Atlantic on the way back. Sure is nice to have that second engine!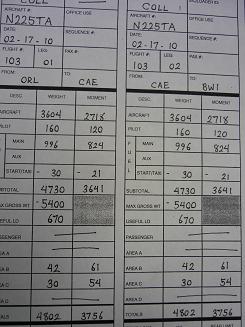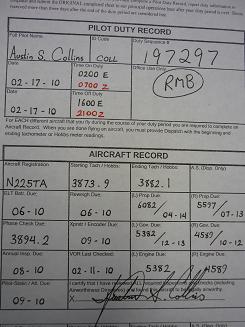 Some of the inevitable paperwork that accompanies every Part 135 flight.

Click HERE to return to the previous page.
---